Hello everyone
The student visa application for October 2019 ended on June 13th. It is no longer possible to apply for a student visa for this intake but it is still possible to enroll for it on a different visa.
In fact, you can enroll for both 10 weeks or 20 weeks course with a short term visa or even a Working holiday visa if your country has an agreement with the Japanese government.
You can find the list of the countries where you can get a working holiday visa below:
https://www.mofa.go.jp/j_info/visit/w_holiday/index.html
In addition, we are offering you a gift if you apply for October 2019 intake, please be sure to look for it!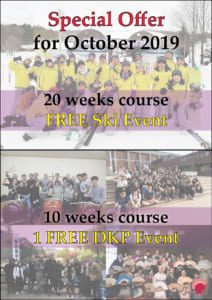 You have until September 20th to send all the required document so feel free to contact us if you need further information!