Testimonials / 學生的聲音
My name is Yang. I come from Taiwan and I have been in Japan for one year and 3 months. I am a superstar in this school even if I am not good at English. But things will change as soon as you come to this school. You can learn not only Japanese but also English because of very different students. I can't believe I have so many friends from many different countries. Just come to Nihongo Center and your life will be changed.

Yang,

Taiwanese

Hello, my name is Dinesh. Because I love Japan, I entered Nihongo Center in October 2017. When I arrived at Nihongo Center, I was the only Sri Lanka new student and, because I couldn't speak English very well, I was worried about making new friends and simply living in Japan. But I decided to change my seat in class every week, and now I am very happy because I have friend from all over the world. I also really like the teaching method of all the teachers. They are teaching with passion. We are not only doing test regularly, but we are also practicing conversation a lot, and we really feel it in our progress. l. It's been 8 months I am studying Japanese and I am very happy we started the N3 level.

Dinesh,

Sri Lanka
Follow us
Follow us on social media and be the first to find out about our news!
Home » Inscription » Calendrier
Calendrier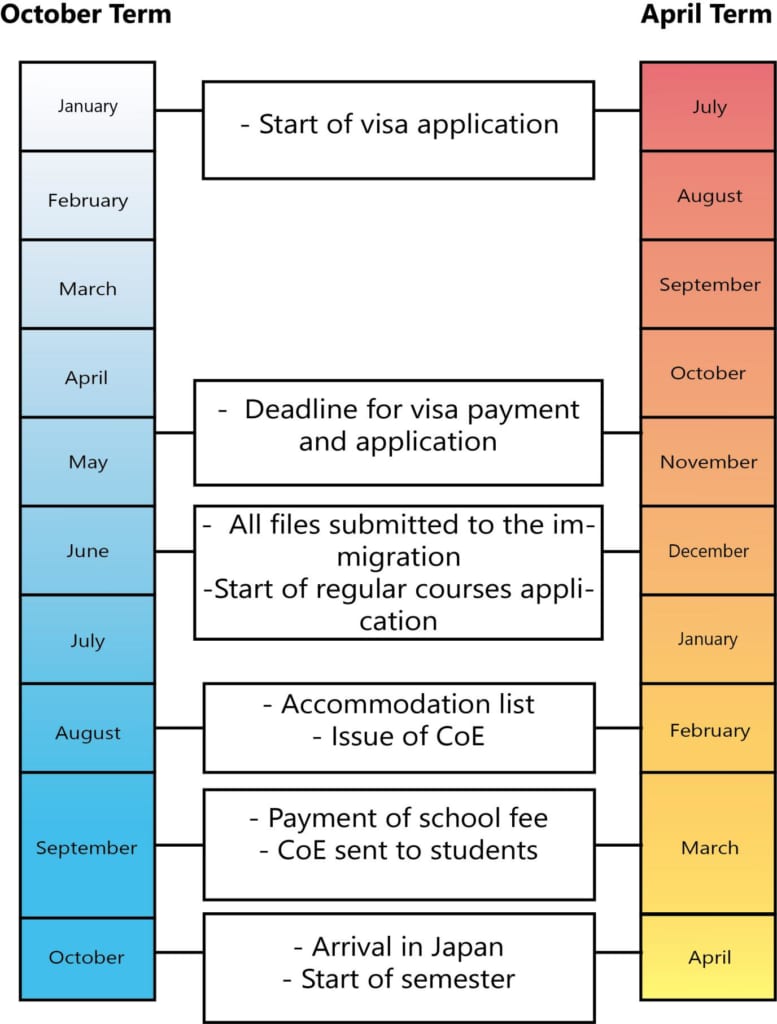 April and October 2020
The student visa application for April 2020 is now over. However, you can still apply for any program if you are holding any visa that allows you to go and stay in Japan (short-stay visa, working holiday visa, spouse visa, etc...)
※ UPDATE: Application for the student visa for October 2020 is now open!!!
Deadline / 期限
Application for April 2020
2020-02-27
Deadline / 期限
October 2020: Student visa
2020-05-31
Upcoming Events
Aucun évènements prévu pour le moment.