Testimonials / 學生的聲音
My name is Yang. I come from Taiwan and I have been in Japan for one year and 3 months. I am a superstar in this school even if I am not good at English. But things will change as soon as you come to this school. You can learn not only Japanese but also English because of very different students. I can't believe I have so many friends from many different countries. Just come to Nihongo Center and your life will be changed.

Yang,

Taiwanese

Hi, my name is Aya and I am from Vietnam. When I came to Japan in October 2017, I couldn't understand Japanese so much but because of the teachers, I think my Japanese progressed very fast. During the last 8 months, I could go with my classmates and school teachers to numerous event and experienced the Japanese culture. It is really a lot of fun!

Aya,

Vietnamese
Follow us
Follow us on social media and be the first to find out about our news!
Home » Inscription » Calendrier
Calendrier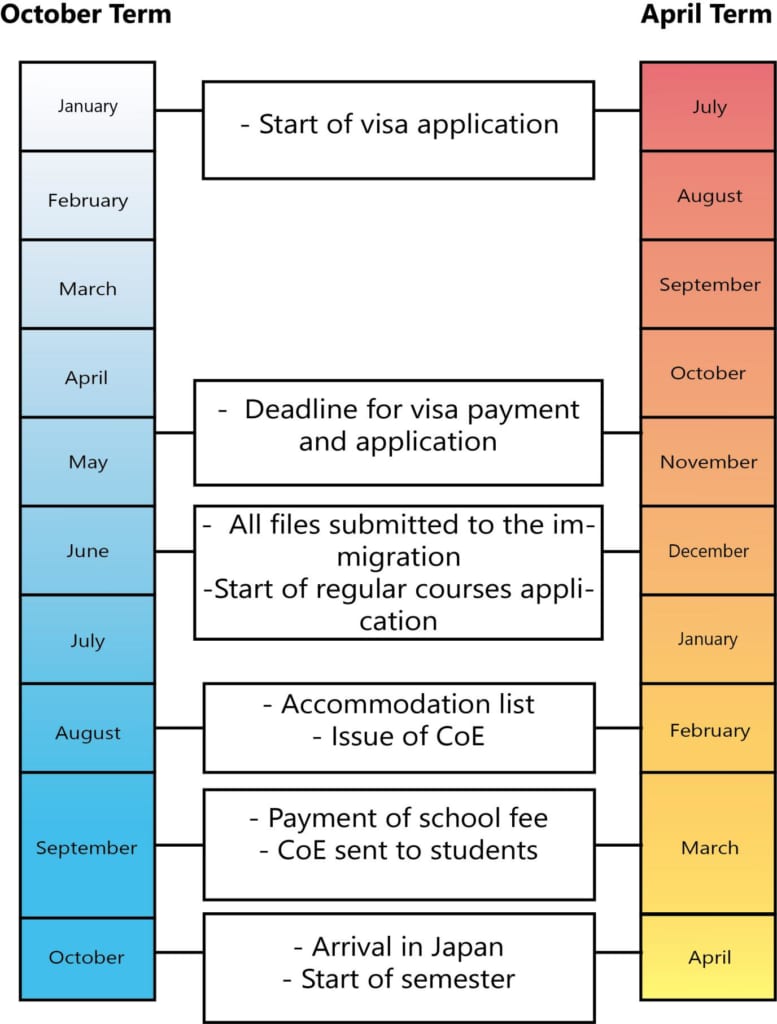 April 2021 & October 2021
※Student visa application for April 2021 is now over!
※ The application for October 2021 with a student visa will start on January 6th, 2021, and the deadline is schedulded for June 1st, 2021
Upcoming Events
Aucun évènements prévu pour le moment.