Testimonials / 學生的聲音
I have been in Japan since last year April. When I started, I knew very little Kanji. I could speak conversational Japanese but constructing my own sentences was difficult for me. Writing essays, doing class presentations and speaking Japanese in class helped me a lot compared to just be studying on my own. What I like about the Nihongo Center is that it has various events that let you immerse yourself in Japanese culture. The teachers are also supportive and assist students well in their studies and to adjust to life in Japan.

Arielle,

Filipino

Hi, my name is Aya and I am from Vietnam. When I came to Japan in October 2017, I couldn't understand Japanese so much but because of the teachers, I think my Japanese progressed very fast. During the last 8 months, I could go with my classmates and school teachers to numerous event and experienced the Japanese culture. It is really a lot of fun!

Aya,

Vietnamese
Follow us
Follow us on social media and be the first to find out about our news!
Home » Aplikasi » Jadwal aplikasi
Jadwal aplikasi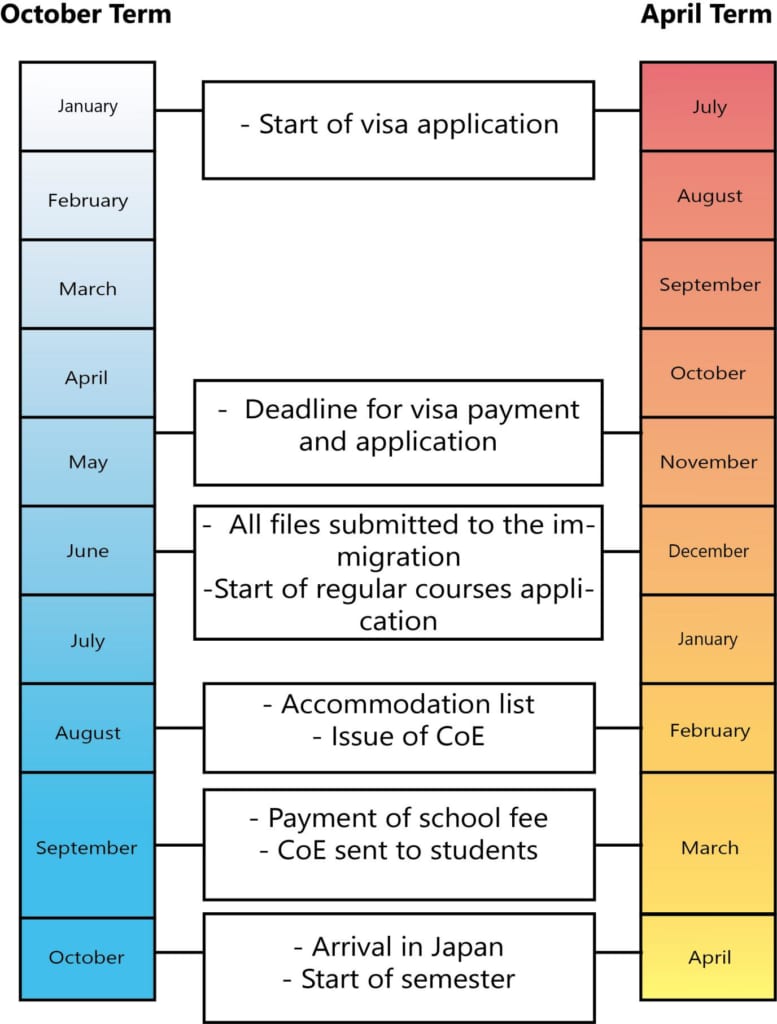 April and October 2020
The student visa application for April 2020 is now over. However, you can still apply for any program if you are holding any visa that allows you to go and stay in Japan (short-stay visa, working holiday visa, spouse visa, etc...)
※ UPDATE: Application for the student visa for October 2020 is now open!!!
Deadline / 期限
Application for April 2020
2020-02-27
Deadline / 期限
October 2020: Student visa
2020-05-31
Upcoming Events
There are no upcoming events at this time.