Testimonials / 學生的聲音
My name is Saijai Chaiyawoot, 31 years old, from Thailand. Now I'm studying at Nihongo Center. I really enjoy studying here because I got many international friends. The atmosphere of class so fun and teaching styles from institutors are so easy to understand. It has been three months so far I'm studying here, I really improved about reading, the writing and for sure conversation in daily life. Now I don't need to be shy anymore to talk with store' s clerks when I want to buy something from the convenient store.

Saijai,

Thai

Hello, my name is Muftazar and I am from Indonesia. I have been in Japan for about 8 months. I just passed the JLPT N3 and I felt I did well. I really feel I progressed since I started, especially on conversational skills. Teachers always prepare theme's discussion, and they guide us while discussing. There are so many discussion, essay and "Kanji" test that make us progress.

Muftazar,

Indonesian
Home » Aplikasi » Jadwal aplikasi
Jadwal aplikasi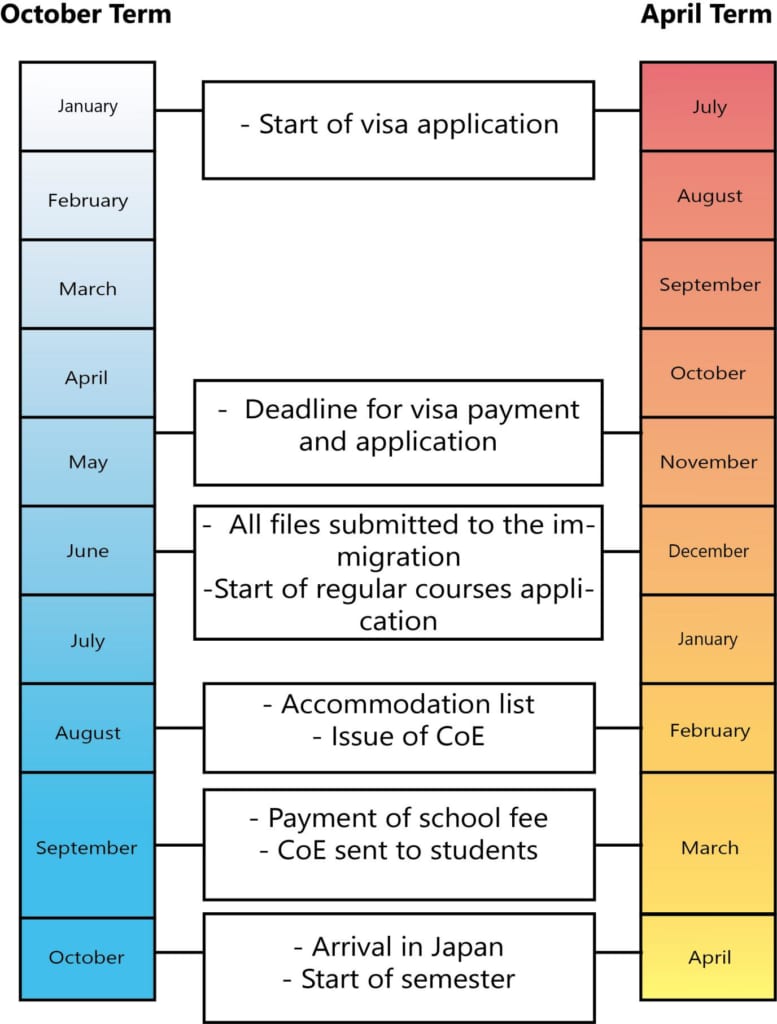 Deadline / 期限
Deadline for October 2019 student visa application
2019-06-13
Application is now Over
October 2019
The student visa application for October 2019 intake is now over. However, you can still apply for any program if you are holding any visa that allows you to go and stay in Japan (short stay visa, working holiday visa, spouse visa, etc...) Be sure to contact us if you need further information.
Upcoming Events
Juli 27 @ 11:00 AM

-

5:00 PM

Agustus 1 @ 11:00 PM

-

Agustus 3 @ 11:00 PM
Follow us
Follow us on social media and be the first to find out about our news!