Kyoto
Culture
Ancienne capitale du Japon pendant presque 1000 ans, Kyoto est encore considérée aujourd'hui comme le coeur de la culture japonaise. Spectacle de nombreux fastivals très renomés comme la Aoi matsuri, Jidai matsuri ou Gion matsuri, la ville accueille des touristes tout au long de l'année. La cité semble très grande mais vous pourrez toujours trouver un coin de nature où vous relaxer.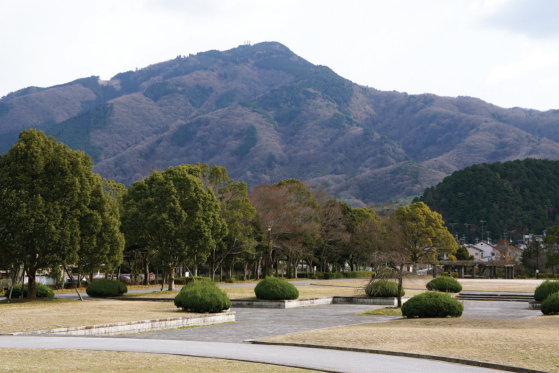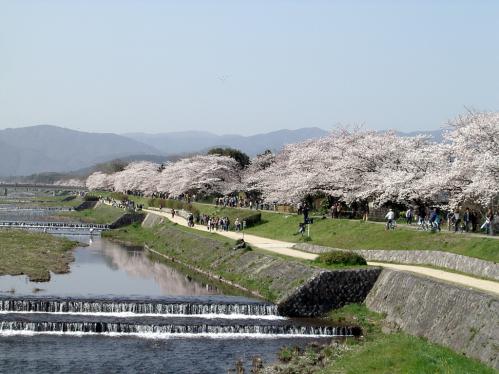 Etudes supérieures
Accueillant plus de 37 institutions d'études supérieures, Kyoto est un vrai centre d'éducation du Japon. L'université de Kyoto est considérée comme l'une des meilleurs universités du pays. Il est possible de rencontrer des étudiants partout et c'est un endroit idéal pour se faire des amis rapidement. (Les sessions visiteurs organisées par Nihongo Center sont également un bon moyen de se faire des connaissances.)
Loisirs
Ne faire qu'étudier en classe n'est pas le meilleur moyen pour améliorer son japonais. Vous ressentirez vraiment une différence si vous sortez rencontrer des Japonais avec qui vous pourrez vous entrainer à parler. Beaucoup de Japonais tenteront de vous parler en anglais et l'on se retrouve souvent à jouer à celui qui pourra parler le plus dans l'autre langue. Pour cela, les Japonais sont très amicaux et si vous respecter les « règles d'usage », ils seront plus que ravis de vous aider et vous corriger. Vous trouverez de nombreux endroits où les Japonais, jeunes et moins jeunes, se retrouvent pour se divertir. Les rues les plus fréquentées sont sans doute Kiyamachi et Kawaramachi qui se trouvent à 5 min à pied de l'école et ces rues sont pleines de restaurants, bars, Karaoke. Il y a également beaucoup d'évênements organisés pour les étudiants étrangers tout au long de l'année. Essayez un de ces endroits et si vous faites cela régulièrement vous deviendrez très vite doué en japonais.
Nourriture
Lorsque l'on se rend dans un autre pays, on s'interroge toujours sur la nourriture.  Il est vrai que si vous ne faites pas attention, la nourriture au Japon peut vite coûter cher. Néanmoins, il y a beaucoup de restaurants très bon marché and également des supermarchés où il est bien de se rendre pour acheter et cuisiner soi-même. Faites attention à differencier les « konbini » qui sont chers, des super marchés classiques. Vous n'aurez pas forcément accès à tout en fonction de l'endroit où vous habitez sur Kyoto mais voici une liste des supermarchés les moins coûteux:
– Life
– Aeon Mall
– Mandai
– Gyomu Super.
Rappelez-vous aussi que les prix sont souvent réduits à partir d'une certaine heure (souvent à partir de 18h00) ce qui permet de faire encore des économies sur la nourriture.
Part-time job
Here is the point most of students are worried about but, yes, you are allowed to do a part-time job in Japan if you hold a student visa. The immigration will grant you a special permit to work for a maximum of 28hr/week while studying. This limit increases to 8hr/day during school holidays.
・Can I find a job?
The answer is yes. In Kyoto, because of the high number of tourists, you'll be able find something quite fast in places like restaurants, guest houses, hotels. A lot of Japanese can't really speak English or another language and any help is always welcome to offer services to foreigners customers. However, we really recommend you to focus on your studies for the first 3 months before starting to look for a part-time job.
・How much can I earn in a month?
Well, it will mainly depends on how many hours you will work but even if your are limited in the maximum hours per week, you can still do 2 or 3 different jobs to reach the 28hr/week.
Right now the minimum hourly wage in Kyoto is 850yens/hr which means you can do around 95,000 yens/month.